Dr. Davinder Sandhu is a veterinarian in Modesto. Dr. Sandhu is the founder and president of American Pet Hospital.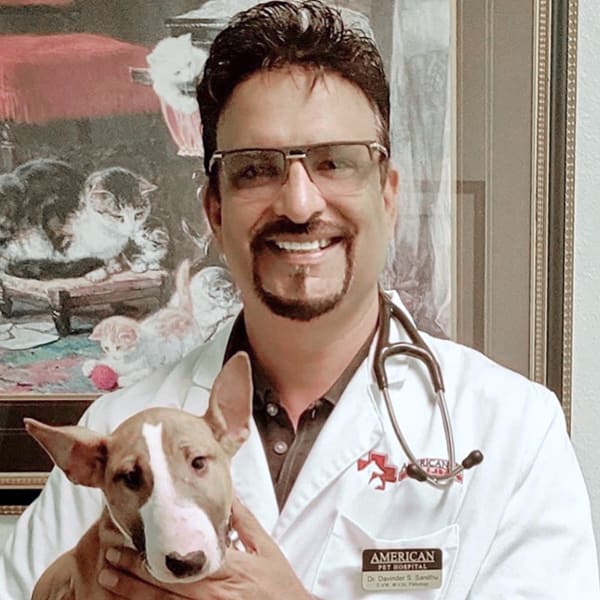 Dr. Davinder Sandhu
At the young age of 23, Dr. Sandhu was the professor of Veterinary Pathology teaching undergrads. He graduated from the College of Veterinary medicine in Ludhiana, India, where he did his Masters in Pathology. His work on immune stimulant is still quoted in International Vet journals till this day.
Some of his research has been published in several reputable international journals. His findings are still quoted in the world of immune stimulant.
Dr. Sandhu came to the U.S. in 1990 to pursue his passion for Veterinary Medicine. He was accepted at Purdue University for a year of clinical internship. He excelled in his abilities as a clinician and was offered a residency program in medicine and veterinary pathology.

Dr. Sandhu opened his practice in March 1993 at the existing location and has served the community faithfully for over 22 years.
Some of his hobbies are comparative religions, he's very well versed in theology and epistemology. He enjoys producing music in his spare time, and runs the production studio Funkbox Entertainment. The Doc is married with 2 children and has 2 dogs and a cat.